Quietly nested inside a courtyard, in a recently renovated and retrofitted Newari house, this independent apartment will allow you to live a historical experience with a great comfort !
Located in the very heart of the Old Patan, a few meters away from Durbar Square and the Golden Temple.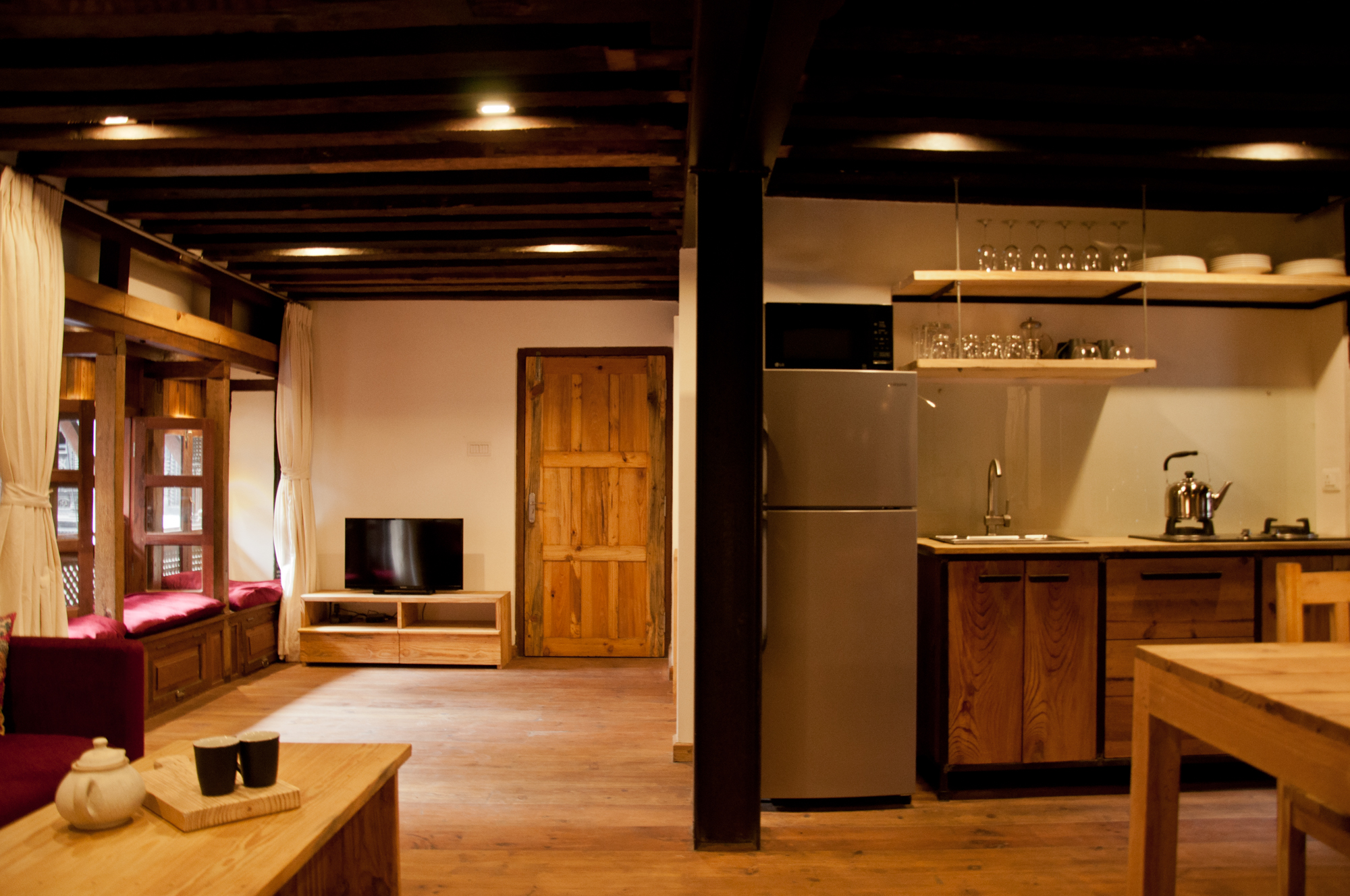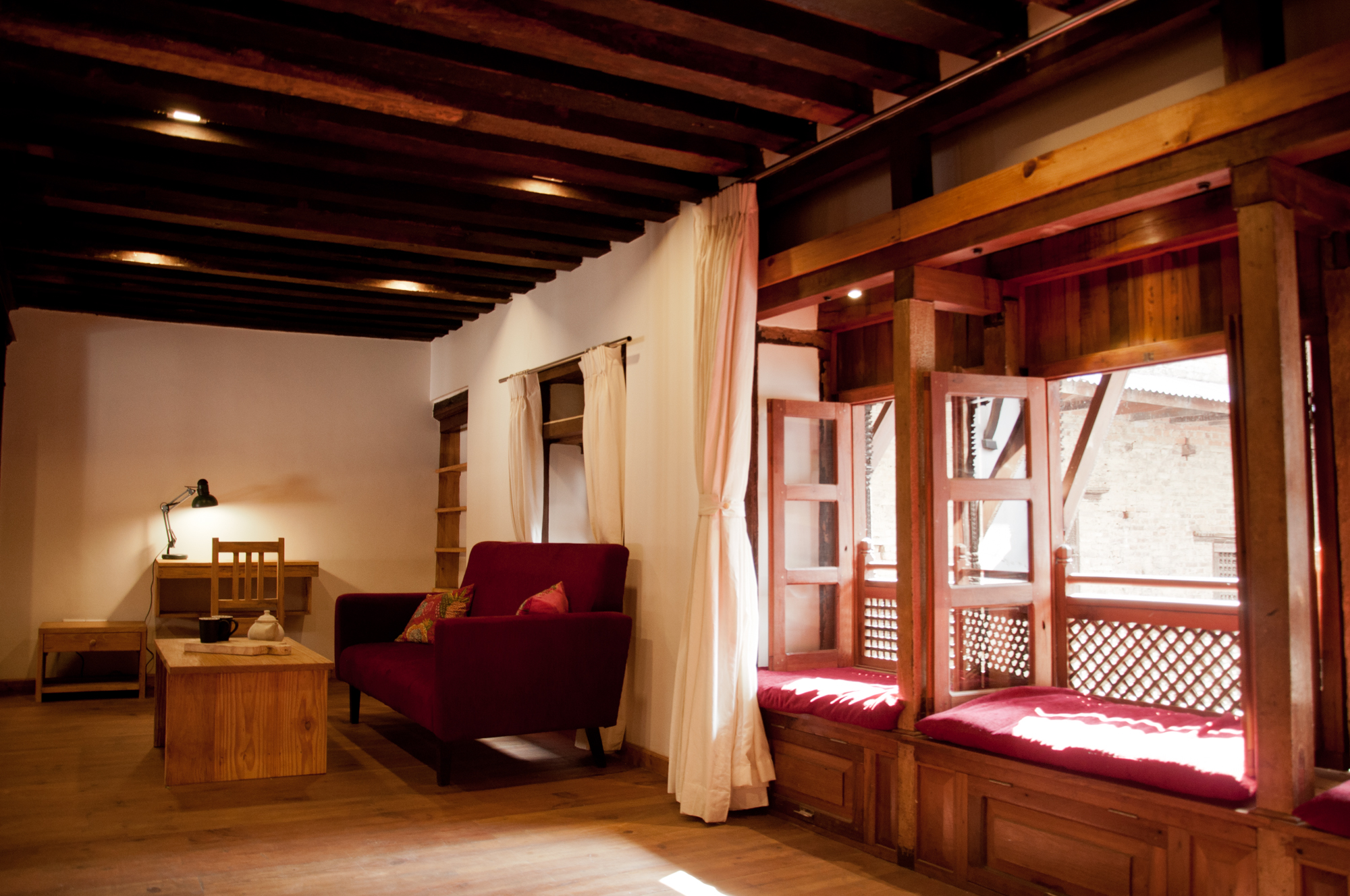 One bedroom apartment with balcony, spacious living room/kitchen and a very bright and modern bathroom. Enjoy the 'Newari' experience with a great amount of comfort and sophistication. TV, air-condition, fully equipped kitchen, high ceiling, typical windows...
Rates
• 70 USD/day
• 420 USD/week
• 1260 USD/month

Prices are subject to 13% vat
Infos
Type : Heritage apartment
Neighbourhood : Old Patan Kwalkhu Chowk/Golden temple
Volume : 60 m²
Accommodates : 2
Bedroom(s) : 1
Bathroom(s) : 1 + 1 WC
Kitchen/Living room : Yes
Balcony : Yes
TV: Yes
Air conditioned: Yes (bedroom) Working space/desk : 2
Features
The accommodation is wonderfully located a few meters away from both Patan Durbar Square and the Golden temple

• Earthquake resistant home
• Electricity and solar back-up for all-day power supply
• Free WIFI (optical fiber)
• Gas heater in winter
• Fully equipped kitchen
• Free set of towels and linens changed every week
• Cleaning twice a week minimum
• Washing machine (common)
• Iron / iron board
• Garden space for gathering (with extra outside
kitchen)
• 24h guard
• Hair dryer
• Shuttle Service from airport (15 USD day fare/ 20 USD
night fare)
Location
• Situated in the heart of Patan historical
city center (Kwalkhu Chowk)
• 50 meters away from Durbar Square and
the Golden Temple!
• 500 m away from Patan Dhoka (Patan's
Gate)
• 20 min walk away from U.N. House,
Sanepa area, Kupondole area
• 15/20 min ride to Thamel
• 20/25 min ride to the International airport
• 10 min walk to Lagankhel and Patan Dohka
bus station
• Taxis available in Durbar Square and Patan
Dohka at all time of the day and night.
The Old Patan is a fantastic area to stay in as it is still very authentic and traditional. There are many hidden treasure to discover: hindu temples, Buddhist stupas, courtyard, secret paths, monasteries, local food spots…
The vibrant local life of the Newars (the original ethnic group of the Kathmandu Valley) guarantees you a very rich cultural experience!